Construction Draw Process
Are you looking to build your own business office building?  Let's talk about the construction draw process.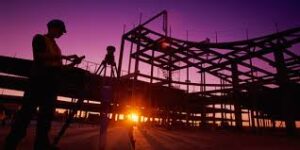 The contractor starts building and occasionally sends a payment request to the borrower (also known as a draw request).  The borrower then sends that payment request to us.
The payment request must have invoices to prove the material and progress of construction in order to receive draw checks from us.  We cannot pay without an invoice.
We then distribute one large check to the contractor or smaller checks to each individual subcontractor, with blank W-9 and waiver forms that need to be filled out and returned.
*The W-9s and waiver forms must be signed and returned before the next draw check(s) are administered.
When the next draw request comes in- the process starts all over again until your building is completed.
Call us today to learn more about our construction loans and rates.  We love helping our borrowers get the building of their dreams.